Emergency Improv






A workshop to prepare for unexpected natural occurances.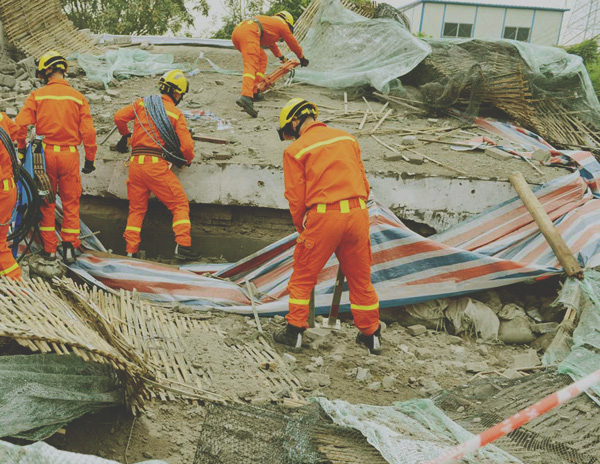 "The first 72 hours after a disaster are critical. Public safety services such as police and fire departments may not be able to reach you immediately during a serious crisis." - FEMA.
"Spontaneous responses by self-organizing, 'emergent' voluntary groups and individuals are a common feature of urban disasters. Their activities include search and rescue, distributing relief supplies, etc. However, informal actors are rarely incorporated into formal disaster and humanitarian planning." - Irina Mosel, John Twigg, 2017.
Based on this evidence we know pushing prepardness down to the local level, is crucial. A recurring characteristic of disaster response is the need for solutions to unforseen problems that arise in the moment, pressing decisions makers to improvise.


A bottom up approach was put into action by the people of New York City in 2012 when Hurricane Sandy struck. Many were in urgent need of food, water, clothing and shelter, but official relief was slow to come.

In that moment, a decentralized network of grassroots activists became the frontlines of disaster relief. The Occupy Sandy effort worked in partnership with many local organizations and focused on mutual aid in communities, rather than charity.
Michael Wolf's book Informal Solutions: Observations in Hong Kong's Back Alleys

The book of Informal Solutions was a point of inspiration for me. For the residents of Hong Kong, these images are artifacts of their coping mechanisms to deal with high density living.
My driving question is,
how can the merging of collective action and improvisation lead to prepardness for natural disasters?

... How would those actions lead towards community resilience?
Image: The Design Gym
The Emergency Improv workshop is a one hour workshop challenge where neighbors are put into teams and given everyday objects. Examples could be rocks, rubber bands, cardboard, duct tape, pipes, rope, and wood. They are then prompted to build objects that could be useful to have in the aftermath of a natural disaster. By having this experience prior to a disaster, communities are empowered with new skills, such as improvisation and creative thinking, making them more resilient.